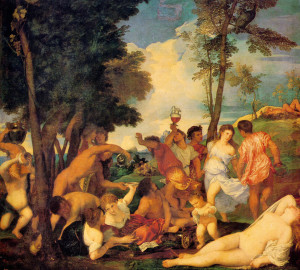 Homosexuality and other sexual expressions have changed. No news flash there, but what does it mean? In many ways it is a frontal attack on religious belief and expression, but it is also an attack on free enterprise, Constitutional protections and the public covenant. AIDS was its greatest ally.
AIDS was spread almost exclusively from particular sex acts by men. It can infect both genders but it began with men doing unnatural – as in non-evolutionary – sex acts. And it was and is terrible.
Once it was identified and named, teams of researchers began seeking a cure and seeking voluminous funding from governments to expand the fight against AIDS. Within a couple of years AIDS had legal standing, virtually unique among diseases. Special non-discrimination provisions were added to our laws so that sufferers would not be ostracized and suddenly, everyone was feeling sorry for – and accommodating – homosexuals! Gays, queers, trannies, lesbians, dykes and butches were organized in ways and with successes, never achieved before.
It was great news when the first non-gay was infected because now AIDS was "everybody's" threat and problem. Now, straights and gays were the SAME! No more could gay friends and co-workers coexist through tolerance or ignorance of their differences, now the path was celebration, equality, pin-point anti-discrimination, and marriage! Glory be to politics! Being recognized not for gender but for sexual practice was a new pathway to power, codified, publicized, made equal in education and made equal to religion. Soon it was not equality but dominance that was sought – and here it is.
Homosexuality is not an evolutionary trait. It occurs in nature but by definition cannot procreate and pass on more and more "successful" homosexual genes. Homosexuality, at least until the twentieth century, was never more than a tiny percentage of humanity because it is constantly dying out.
What has happened? Homosexuality has gained a social value, and, therefore, political value and power.
Non-heterosexuality (NHS) is not normal in that it is unable to reproduce, which is to say, it cannot strengthen the gene pool. This is not to say it does not occur. Even some animals display same-sex courtship activity, but whatever motivates such action, it will not "enter" the genetic stream.
This was the case for all of human history until quite recently. We can look back from our new ethical platform and say that it was terrible to treat NHS people so poorly. Today, except for Islam, most social systems have decided to accept NHS at varying degrees of ignore-ance, tolerance or "equality." Muslims kill homosexuals. They kill lots of other groups they don't agree with, also, but they are just about the last belief structure that applies torture and death to NHS's. In most cases, then, homosexuality is now tolerated. In our cloudy enlightenments America and Europe not only tolerate it, we give it "equal" status with heterosexuality. That is, NHS's can now "marry" some one not of the opposite gender. However, they are not really "equal," because they have also gained legal protections that restrict only heterosexuals.
Indeed, the diaphanous basis for enacting laws that benefit only NHS people is constitutionally questionable, to say the least.
Lately the battle lines are between the tiny, tiny number of self-identified "trans-gender" NHS people. These are they who claim – and perhaps believe – that their "identity" and their bodies don't match. For those not suffering the same way this is not only hard to empathize with, it is hard to tolerate in its outward expression. We are adapting, little by little, largely through force of the new political power connected to all things sexually deviant – deviant in the sense that they are not evolutionarily functional, only socially.
"Transsexuals" want to utilize facilities where clothing comes off, based on what they believe about their bodies. Removing one's clothing is a basic sexual act in western society. It is also a necessity in order to relieve one's self, bodily, or to bathe or to replace soiled clothing with fresh. For transsexuals, these things cannot be separated. Their perceived "gender" is the determinant of their rights and necessities, evidently with no compartmentalization.
Social norms require that our sexual beings be limited, which is to say, mostly private. We celebrate the events in the creation of families, from marriage to pregnancy to birth and on and on. Families are the keystone to our civilization. They are strengthened by shared restrictions on sexual activity, and destroyed by sexual abandon, debauchery, adultery and so forth. That destruction hurts our children and their upbringing and maturation, things that society – all of us – want to see happen. These norms – and our children – are under assault.
Ultra-feminism has a role in all this, as does liberalism generally, which gains through group identities and group victim-hood. First, feminism has distorted the roles of men and boys. It wants softness, less manliness, sensitivity. It demands that rambunctious boys be corralled and defined by female control.
Feminism has changed ratios of success and achievement in education, business, politics and medicine. At the same time it has equalized sexual abandon and destructive habituation. Most of all it has confused the roles of men and women in the key functions of love, romance, marriage, family and child-rearing. Politics, feminist-driven, has enabled and profits from this demand for both victim-hood and dominance. Manhood is retreating.
Non-heterosexuality is growing socially, not genetically. It has become simultaneously acceptable – celebrated! – and less-threatening to bond with another man or woman than to undergo the rigors and risks of heterosexual courtship and responsibility. Almost like gang initiation and in-group recognition or status, "coming out" removes one from fulfilling roles that accept the burdens and risks of society and family and love of, and sacrifice for, a true spouse. And, we have the full force of government – right down to first grade and earlier – punishing heterosexual expression when it isn't even sexual.
We bring up children amidst all of this and (feminist-driven and politically protected) unfettered abortion of unwanted babies, and then marvel at their growing reactions as they choose to couple purely for fun, hetero or homo – responsibility be damned.
The arenas in which men fulfill male responsibilities and accept risks are shrinking, even in the military. Every form of sexual aberrance now has "rights" that all institutions in society (religions included, except Islam, apparently) must accommodate, if not promote. The destruction of culture and social strength that is racing to an end we pretend won't come, is all of our faults. Shame on us and shame on the professions and politicians that enable it, rationalize it, give it classy names and ride the waves of new unfairnesses for their personal gains.
***
One would think that personal feelings could not be a premise for codification. There is no empirical evidence of feelings and as a result, any "law" based upon them cannot be enforced equally for all. A good example might be separation of bathroom and shower facilities based on gender. In keeping with the protection of females from feral males, and with the protection of children from pederasts, restricting access to "boys' rooms" and "girls' rooms" has been one of the most fundamental and successful social norms since civilization got organized… and crowded.
Indeed, as mass communications became increasingly sexualized in both words and images, and with heightened mingling of young men and women in schools, jobs and elsewhere, the removal of clothing became more and more of a point of risk for unwanted sexual contact with people unrelated to one's family, and unknown in proclivities. The segregation of bathroom facilities – and other places of disrobing, even partially – is increasingly important, not less.
The fears of individuals – particularly females – about being assaulted in places of compromise or of temptation, are valid. The rights of those offended or just unnerved by the presence of someone other than one's own gender, are equally valid, and codified in law! But, somehow, such laws are being over-ridden in the interest of… what? Celebration of mental incongruities.
The syndromes, or popularly-honored sexualities that have been named by psychiatrists as if to impart patinas of reality, are little more than mental distortions. This is not to say they aren't deeply felt and troubling for those who feel them. They don't derive from the wrong number of genes; these people are not genetic oddities. They are odd in habit and have, they claim, deep feelings. For whatever emotional, mental reasons these are feelings that express through sexuality and deserve, I think, sympathy.
It is impossible for heterosexuals to empathize with someone who feels like his or her gender is a mistake. But, we should be kind; we should be completely civil; we should not denigrate or mock or chastise that person. He or she is human and deserves to exercise inherent human rights.
A proper question is whether we are being kind when we facilitate self-mutilation in a most fallible attempt to re-order the flesh to please the mind. Suicide rates would argue the negative.
What is the legal status of a gay or lesbian person who elects – chooses – to live a straight life. It happens all the time. People who have lived "straight" for even decades, decide to "go gay" at some point. That happens, too. In BOTH instances, the change is not genetic, it's self-declared. Yet when he or she has decided to be gay or lesbian, he or she is protected by unusually strict anti-discrimination laws… laws so severe that "straight" people accused of such discrimination can be ruined socially and financially with the aid of government police powers. That is, when straight they are at great risk for persecution under laws that apply only to heterosexuals. Is there no definition under the 14th amendment?
As we move farther and farther away from the fundamental rights protected (ostensibly) by the Constitution, we get mired in the soft police-statism of creating rights that may only be enjoyed by taking rights away from others! To paraphrase a great mind's observation: "The road to fascism is paved with good intentions."