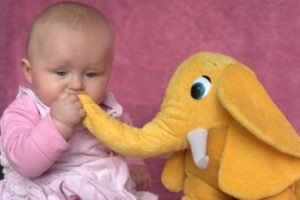 Belief can be a most powerful weapon, spurring action, hatred or love. Election 2016 is a frightening example of popular belief manipulation and those who fomented it deserve our condemnation. Don't let "fomented" be a comfort – it's still going on.
The "press" in the form of television, is hardly the equivalent of the printed newspaper / newsmagazine "press." Since 1960, really, television has been the primary organ of information for voters – at least until 2008. And, it is still a major one. Several factors prevent it from being an honest one.
First, it divides its attention between actual news and information, and entertainment. In a newspaper the Sports section and the Comics pages are clearly defined and separate – handled separately from "News." TV, not so much.
While a newspaper has time to make decisions about what is most valuable to report, biases notwithstanding, television news strives to be "up to the minute" in its transmittal of events. A dozen Internet services have worsened this. The presence of live-action video must be canned, edited and packaged for transmission in a few hours, or, when events are "breaking news," fitted in unfiltered to an otherwise choreographed "segment." What is actually displayed may or may not be the best representation of "truth" about an event, a belief-group, a protest or significant civic function, or about a crime.
Having taken the time to read a paper, the recipient of the views and news it contains can process them and develop his or her own beliefs about what was read. Everything on television, on the other hand, is "read" for the watcher/listener, and speculated upon or interpreted and delivered to multiple senses simultaneously. This implants the ideas of the presenter quite effectively. If no alternative sourcing is done by the recipient – if no newspaper is read later, for example, the beliefs and biases of the TV presentation are left to form beliefs.
One can see the effects of belief manipulation in topics like race, climate change, "immigration" and, most currently, Trump's campaign and election. "#BlackLivesMatter" rides this dragon with abandon. We can also see the effects of overreach when media giants fail to be convincing.
A few months ago a new member – a young Hispanic woman – of a service club I am proud to be part of, heard us talking about corrupt practices connected to the Clinton Foundation. She questioned what we were saying. I assured her that there was plenty wrong with how they acquired money through the influence of Hillary Clinton as Secretary of State.
She was wide-eyed in shock! She'd never heard of any of this. One can trace the path of her disbelief: she obtained her news from an outlet that wanted her to know nothing about Mrs. Clinton's negatives – an outlet that never reported on Clinton Foundation practices.
This recognized, carefully applied ability to sway large swaths of "low-information" voters was on bright display during our recent 18-month election marathon. Unfiltered hatred of Donald Trump, and unfiltered calumny, has millions now believing that he is barely a change of clothes away from gathering his armies of hateful racists on the Washington Mall and leading them with a "Seig Heil!" salute!
No wonder our college-age snowflakes – and many of their "teachers" – need safe spaces in which to worry about… nothing, actually.
How much brighter the future would be if both these groups spent more energy becoming smart, rather than angry.