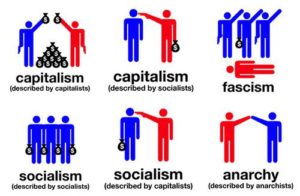 The seeds of division in our beautiful nation were planted in the Revolutionary War. You are wondering how could that be so when we all know they sprouted in just the past 8 years? How simple would be the solution if that were so.
The intention toward one-world government was already formed in the late 18th century and it was the birth of American constitutional republicanism that reversed the momentum toward ever-greater authoritarianism. But it was a momentum, yielding Hegel's Dialecticism, Karl Marx, Otto von Bismark, Lenin, Stalin, Mussolini, Hitler and Mao Tse Tung. Along the way authoritarianism cost nearly 200 Million lives, each belonging to a human being person.
America, founded on religious freedom in more ways than one, including the inherent freedom of will that makes right action truly right, was not immune to the desire for ever greater centralization. So-called Progressivism, particularly since the Civil War, following which social problems and care for disabled veterans, for the first time in large numbers, became Federalized.
It is often said that "power corrupts." But it should also be noted that "power justifies…" itself. Government attracts governing types who quickly find that even soft police powers lend a sort of antiseptic clarity to their decisions. Government decisions gain an aura of purity, especially in comparison to the chaos of freedom – that messy, disorganized, self-serving and selfish jambalaya of individual sovereignty with which our Constitution saddles the nation.
As giants of industry developed their monopolies and industrial efficiencies, there developed a view of government as becoming the ultimate efficient industry, led by a college-educated priesthood of good intentions and of higher thoughts than common people. "Wilson-ism." A classless society, indeed.
Damn the laws of economics. Socialists of all stripes seem to think that by their super-clarifying adjustment of society and the physical (non-spiritual world), they can cause humans to be more perfect, more docile, more willing to accept average uniformity, and therefore happy to allow the ruling classes to enjoy their extra rewards for having done all the needful thinking for the whole group. Whew! It never works.
Oh, it might continue for quite a while – longer with a police state that is able to weed out cancerous individualists – but it eventually goes broke. Humans will be humans. Rulers might think they can get everyone to share and to accept their share, but they can't destroy the human spirit: the inherently human desire to perfect oneself, to grow closer to God, or to improve one's earthly condition. Damn humans. This would be a great place to live if it weren't for most of the humans. The rich have obviously proven their greater value.