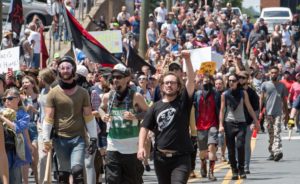 The United States is in a strange place, and rather suddenly it seems. Prudence instructs that our disenchantments are the result of a fourth "civil war" and no less. Our first was the "American Revolution" in which we effectively seceded from England. Indeed, the fact that we so eloquently justified our right to do so left those states that seceded from the Union in the second Civil War, convinced of their right to do the same when they judged that their government had become tyrannical, too.
Our third civil war followed World War One and the foolish financing that led to the second president Roosevelt. His "New Deal" changed the nature of U. S. citizens' relationship to government and he expanded that socialist framework to a global vision for every nation and people in a platform he called the "Four Freedoms." Along with the freedoms of speech and worship he proclaimed freedoms from "want" and from "fear." It was heady stuff for an administration whose policies had failed to cure a decade of depression, by January of 1941. Roosevelt was justifying a new world order and a global "United Nations" that would somehow enforce the American-inspired four freedoms. The United States was "neutral" in the face of the "gathering storm" in Europe and F. D. R. wanted us to straighten things out for everyone by changing that stance.
And there's nothing like a good war to strengthen one's industries – if one is lucky enough to not risk being bombed to rubble. The U. S. that emerged from World War Two was a vastly different place, sporting a new consciousness about its essential, police-like and perpetually meddlesome role on the planet. What Hitler, Tojo and Mussolini desired by starting WW II, the United States achieved by winning it: global dominance. And it's expensive.
Like Vietnam, our next war may be lost at home. Despite our winning every significant battle and thousands of small ones, Americans were told we were suffering embarrassing defeats and doing little else but burning children with napalm. The narrative of the war was not one of incredible victories by the toughest of soldiers, but was controlled by America-lasters who wanted us out of it, and they got their wish. Which is not to gloss over the fact that, Vietnam was the dirtiest war we've ever fought and possible the most corrupt. The flow of heroin, primarily, increased phenomenally, facilitated by our own military operations and the CIA. It meshed perfectly with our fourth civil war, watched, voted for and barely resisted through the sixties, the consequences of which are now eroding our innate strength as a nation and as a culture.
It took 100 years for our first civil war to manifest in people's hearts; 84 years to manifest a second, the Civil War; about 70 years for the socialist civil war to start; and only 25 years for the fourth: sex, drugs and rock'n'roll. It has been fifty years since then. Fifty years of gaseous economics, destruction of religion, derelict government and near severance from our own history – thank you, educators. Is there a fifth civil war coming? Where there will be another upsetting of social order? Will we become stronger? More licentious? Purer of heart and strong in character? Will we clean up marriage and families? Strongly encourage two-parent families having seen the failure of core social groups with single or government-parent families?
Or will we slide farther and farther away from what America means, into a drug-addled globalism where "America" was but a chapter of diversion from global tyranny? Or, maybe we'll clean up pornography… ehh, probably not. We'll tax it.