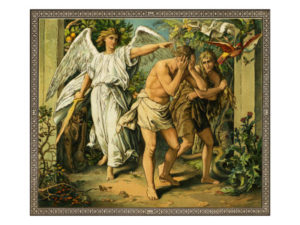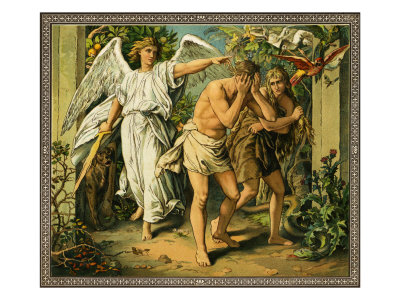 Americans, citizens at least, owe it to ourselves… indeed we are OBLIGATED… to obtain the truth about "antifa" and other culture-threatening, community-threatening militaristic "organizations." Our media and other institutions are failing miserably to challenge their premises or their statements of justification for breaking laws and heads at will. The place to start is the money. It was costly to bus the "Anti-KKK" protestors into Charlottesville. There were 3 or 4 big buses that dropped off the "antifa" group and then left the downtown straight away. Witnesses state that whites with "KKK" Tee-Shirts(!) arrived on those same buses.
I don't think I know anyone in the KKK, never saw a march of the KKK, never heard a KKK speech. But it's clear that actual and former members have done their best to hide any association with the truly white-supremacist organization. This begs the question: Who the Hell would want to wear a "KKK" T-shirt? The only advantages to doing so would be 1) to avoid having your own team bonk you during a fight, and 2) to show up clearly in videos and on TV. It is no more likely that one would arrange for such T-shirts to be printed on the morning of a "Unite the Right" rally, than that he or she would obtain the PERMIT for the rally on that same morning.
There was something rotten in Charlottesville. The self-named "antifa" so-called "protesters," are literally paid to create conflict. Evidence indicates that some of the "right-wing" rally-ers were also part of the paid actors sent to Charlottesville. Why? Who, really, is served by conflicts that rub old, old racial hatreds raw? What is the true intent and what is the inadvertent intent of these cynical displays?
The United States was formed as it was formed. The intense courage of isolated settlers is unimaginable to soft Americans today. The people who chose to come here were who they were. They were raised in a different time and culture and they grew up to believe what they believed. And, here's a news flash: Not a single one of them came here out of hatred, or with the intention of making "Indians," who they believed were pagan savages, sick. Not one. And they were all quite religious – Christians of their time, motivated by the need to atone for sins and to sacrifice for others and for the future. That's why the "invasion" took root and survived. We can go back further and recognize that Christoforo Colombo had no intention of hurting people and was impressively courageous as well. He, and his crew, and his Spanish sponsors, and his home city and the rest of Europe believed what they believed. They had no benefit of the past 520 years of experience.
What profit is there to "hate" them now? Why isn't Spain hated MORE than the United States? Why isn't England hated for slavery? The real target of conflict is to decouple the ideas of America from the future. It's not new.
The first and most effective way to confuse a population that believes it's "free" and even "sovereign," is to dis-educate its children. That is, purposely don't teach them their nation's history, both "good" and "bad." Just teach about how bad things were done by "heroes." Then skip over the courageous and pioneering steps taken in face of extraordinary odds. Concentrate on movie stars, sports figures, and popular opponents of the basic structures and institutions of their culture and heritage.
Fundamental to dis-education in the United States is ignorance of, or ignoring of, the Declaration of Independence and the Constitution. Added ignorance of the Articles of Confederation and the Northwest Ordinance will also be valuable in separating citizens from ageless philosophies and truths that underlie our exceptional nation. The trouble with all of these ideas so documented is that they tell us that we are free NOT because of being subjects of a governor or government, but because of our CREATOR. That is the greatest threat to secular power structures.
The allegorical story of the Garden of Eden reveals the conflict in the most basic terms. Adam and Eve are created and blessed with everything they need for a bountiful life – the "thesis." The metaphorical serpent provides an "anti-thesis" regarding the denial to Adam and Eve of the "fruits" of the "Tree of Knowledge." Whereas God warned that "eating" of that particular tree's fruits would cause them to "die," the "Serpent" tells Eve that she and Adam could be as wise as God and that surely, they would not actually die.
Eve and Adam eat of the forbidden fruit, realize forbidden knowledge and God promises them great travails in life and bans them from His bountiful Garden of life. The "synthesis" is in place, slightly toward the secular and away from the original "thesis," theos – God. They weren't killed, but for ever after, Life will be the Death of them. This is how Socialism/Secularism spreads its sticky ideas. The thesis is always closest to our Creator's original premise; the antithesis is always a little farther away from that and toward totally human control of life and history. This brings us to ever-larger segments of populations dependent upon human government, and less and less responsible for the consequences of their actions, or "sins." Now we are politically agitated over publicly financed abortion as some sort of Constitutional right.
"Antifa" is but the tip of yet another antithetical spear, serving totally secular, financially dictatorial masters who wish to separate mankind from concepts of freedom and individual sovereignty. Not everyone is willing to be so separated, and they are the distinct targets of antithesis. Anything that teaches youth about the thesis, and about lessons learned in defense of the thesis, must be torn down or covered with tarpaulins.