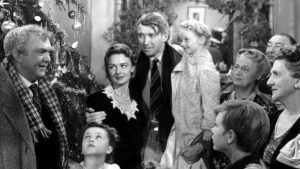 We are at a crossroad in history.  One might say that we are always at a crossroad, but from time to time there is a confluence of forces that literally force decisions on nations and people that will significantly change their paths – and the paths of other nations – into the future.  And here we are.  What are the forces that have come, or are coming together to force big change, none of which is good?
First is militant Islam.  Islam and everyone else have been in conflict since Muhammad was marrying a 9-year-old.  Without parsing every conflicting and convenient verse of the Q'uran, the message of Islam is that everyone must be Muslim, one way or the other – the "other" being force.  This has become twisted, especially since the influence of Nazism, into honoring those who kill themselves to defeat the "enemies of Allah."  This includes even children and grandchildren.  Muslim political leaders arrange for pensions to be paid to the parents of suicidal "heroes," often from monies received from the United States(!), as tribute for their "martyrdom."
There is no possibility of negotiation or compromise with people who believe such things, except that Westerners – Christians in particular – relinquish part of their own beliefs and sense of abhorrence.
The history of relations with strictly Muslim countries is one of slow, steady loss for their opponents, which is to say, us.  The question is whether we have lost enough to be at a point of unrecoverability.  The second condition that forms this point of historic crossroad is nuclear proliferation.
For the only nation to actually kill a few hundred thousand people (both quickly and slowly) with nuclear ordnance, the United States has been just about the worst player in the field of preventing the spread of nukes.  The recent "agreement" with Iranian mullahs, negotiated by the great statesman, John Forbes Kerry, at the behest of international genius, Barack Hussein Obama (the only person who really knows, who ever stated that he, B. H. Obama, was born in Kenya) was a colossal retreat on every front the mullahs thought of, and then an even larger retreat on some fronts they hadn't thought of but which were conveniently placed before them by the aforementioned duet of American foreign relations braniacs.  The result is the acceleration of Iran's terrorism operations, deeper involvement in Syria's civil war, alliance with Russia and, just to add some fun to the world's troubles, guaranteed development of nuclear-tipped ICBMs.  A legacy of accomplishment.
The rush by North Korea to also field nuclear ICBMs is not a coincidence to the Iranian effort, they are joined at the rectum, passing their crap between them – another legacy of accomplishment for American anti-proliferationists, going back decades.
And so we have two key forces: militant Islam and nuclear weapons.  What's the third?
The third force is China.  Whether the 21st will be a Chinese century is the immediate result of choosing wrongly which way to turn at the crossroad we are facing.  China has its problems, including potentially severe economic ones, but it does not hesitate to expand its military influence in dramatic ways, including creating islands that it now claims are its territory because it has placed military installations on them.  And, China is the best thief in the world in terms of intellectual property, keeping itself abreast of nearly every U. S. military innovation by stealing every secret we haven't had the courtesy to hand to them.
China perceives itself as the natural next world hegemon, and simply waits as the U. S. self-destructs in the face of militant Islam and the internal forces we have arrayed against ourselves.
We, ourselves, the nation of the United States of America, representing the decline and fall of Western, Judeo-Christian civilization, comprise the multi-faceted FOURTH force.  It will not please liberals and their lefty, anti-freedom, anti-capitalism friends to hear the prescription for keeping America on top in the global pecking order.
America is destroying itself and its ability to lead the world.  There are many symptoms of this self-destruction, but we do not heed their warnings.  Here are some examples:
$20 Trillion in current debt and a hundred $Trillion or so in impossible obligations;
40+% of budgets committed to welfare;
Dysfunctional education that has effectively separated Americans from their own history;
Dissolution of the social order, distrust of civil authority, fomented racial tensions and breakdown of urban cores;
Secularization and separation from, even embarrassment towards Christian religious faith and morals;
Rampant drug assault on young people with inconsistent actions to prevent their entry and production;
Legalization of a hundred strains of potent marijuana on the premise of tax revenue and official lies about "medical" and "recreational" marijuana;
Pollution of electronic media with unbridled pornography and destructive, dishonest "entertainment" contributing to the breakdown of moral institutional influence;
Legalized and subsidized abortion;
Nearly complete reversal of the role and place of the U. S. Constitution and the ideas of America;
Dissolution of marriage, the meaning of marriage and the basic responsibilities of family commitment and child-rearing.
We could talk for hours about all the cultural declines we can see all around us, so many of which weaken our people in terms of mental and physical toughness in the face of potential hardships we will inevitably face.  Science notwithstanding, Americans in great numbers believe there will never be another depression, or even severe inflation; they believe that the weather they like can be guaranteed politically, believe it or not; they believe they can matriculate with barely a glimpse of history, study of founding documents and philosophies, or of the reasons behind major events; they believe there are pills that will a) make them smart, 2)keep them fit with rock-hard abs, 3) make them attractive to beautiful partners, 4) change their birth gender.  These are they who think that criminal illegal entrants strengthen the economy and the nation, that drugs can be legalized to the benefit of government without damaging users, that single-payer health-care will improve quality and lower costs without fascist death panels.  Talk about Dreamers.
What is/are the prescription(s)?  There isn't room or time to list the hundreds needed, but Prudence indicates that these 4 will make the fastest, surest differences:
Facilitate church-run schools.
Qualification of voters prior to elections.
Charterization – non-union – of public schools.
Nationalizing the Federal Reserve.
America is worth saving; the world depends upon it.  Perhaps the worst thing we could do is pursue removal of a legally elected president no matter how much you may hate him.