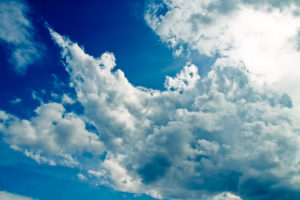 Truth applies to things both transient and permanent… like clouds, for example. Obviously they are a true thing, but the truth of how they appear was not known for most of history. It was still true.
SUN, SON
The Sun truly exists. Exactly how it came to be is only well-theorized. (Did you know that 'theory' means "words about what God is thinking?") It is impossible to truly know until we can re-create its formation, and until that day we accept the words of scientists and their wonderful mathematics – a great source of truths all its own.
POLITICAL SCIENCE
Politicians love "science," but not math so much. They like 'agreement' more. As science reveals truths or, better, evidence of truths, the opportunities for more laws and taxes multiply. But when a majority of people agree that something is true politicians can immediately step in front of that large group and claim to have always known the truth of that something in their electable hearts.
Absolute truths make these types very wary, unless, joy of joys, their absoluteness creates unfairness. Agreeable people will always vote to end unfairness wherever it lurks, or to create fairness. Fairness, as opposed to truth, is a poor basis for law. Some will look at a truth that affects everyone equally – as does a law based upon it – as completely "fair." Equality is a good thing, no?
PRICE OF TRUTH
Money interferes with truth, for some people. If one has less money than some other person, then absolute truth/law can feel unfair, and those feelings build up and up, especially if one is reminded of them daily – or hourly. This is painfully true if the one with more money appears to be having more fun in life despite the absolute truth and the laws it spurs. Then politicians are called upon to level a playing field and eliminate unfairness. This is accomplished by penalizing those with more money and "fairer" taxation is the tool.
Fairness, in a political sense, is inseparable from truth and, like so many issues today, is best described as attempts to deny, or manipulate truth – also known as 'reality.'
LIARS AND FAIRNESS
Harry Truman described three kinds of liars: "liars, damn liars, and statisticians." Statistics are, ostensibly, evidences of truths. When certain statistics are used but not all, or if statistics that aren't really related are placed together, patterns of "unfairness" can be discerned, especially by those who are looking for them. This affects tax theories and governance.
When Barack Hussein Obama was running for president, he stated that he would raise corporate taxes on the basis of simple "fairness." The consequences to corporations, or to the economy, as well as considerations about whether the federal government "needed" those new revenues, were not part of his thinking. His statement was pure politics, based on perceptions of unfairness that were derived from the belief that corporations had too many tax advantages – or "loopholes" – while poor people (who largely paid no tax) didn't have those "advantages."
CAREER FAIRNESS
Obama's entire career has been based on defining unfairness and getting people organized to put an end to it. It has not been because he cares about any particular social construct's impact on people's lives. It has been based, as many liberals' views are, on the perception of unfairness that may be tapped into and used to incite radical change. Very little "fairness" is ever achieved. And if it is, it comes at a severe cost, often to those whose unfair situations were the spur to identifying the unfairness. Fairness, unlike truth, is malleable, and a destructive basis for laws.
SOCIAL JUSTICE
"Social Justice" has been the motivating buzz-word in the 21st century, and Obama has capitalized on its amorphous unfairness – if socialists can capitalize. Essentially, social justice takes over where "reparations" for the sin of slavery, falter. The concept of reparations disintegrates as the details are examined. Hundreds of thousands of Union soldiers, and millions of dollars (back when a million dollars was a lot of money) were expended to defeat the Confederacy – many thousands of black soldiers included. Millions of people sacrificed to fight to total victory. Who owes who what?
Most claims center on corporations that existed before the Civil War, especially those that existed in the 18th century. The condemnation is that they profited from slavery and that it's time to "own up" to that tainted past. Apparently, the only way to set things right is to give money to brown-skinned people who were never slaves, themselves.