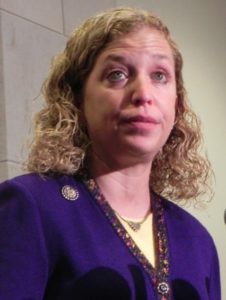 DEMOCRATS
Gross defiance of truth, justice and the American way is contained in the communization of the Democrat Party. You "good" democrats out there, stop shaking your fingers at me. Your party has gone so far left you can't effect a "pass" without driving up on the sidewalk. Your party is weird. Don't believe me? Listen to anything Harry Reid says. Talk about a mental breakdown, he's having one as I write. It would be bad enough if he were just a sick, twisted dope – lots of senators are – but he's also a God-damned liar and a cheat. Shame on the Nevada Democrat party for supporting him and getting him re-elected in 2012. What a turd.
He stands for what constitutes Democrat politics these days, my good Democrat friend, and you have every right to be ashamed. If that dope ever does anything that is good for the U. S., it will be the first time, and an accident.
Reid is only slightly more dishonest than Nancy Pelosi. However, she is weird and, worse, has a claim on the "sisterhood." You lady Democrats have nothing to be proud of with this dilly. She'll do you all a favor by retiring or losing her next election. Praise the Lord.
It is sad to see the ignorance of such a large number of Americans, who can be shoveled a ton of crap about "entitlements" like food stamps, free phones and nationalized health care. It's just watered-down communism and a large coalition is happy with it. If there has been a 50-year plan to dissociate Americans from our own history, heritage and economic wisdom, I suppose the socialist public education establishment can pat itself on the back for a great success.
Thank God for private schools, and even better, church schools. These are, of course, the most attacked and vilified of all alternatives to government monopoly schools. The only form of education that may be hated even more is home schooling. Those kids are more likely to grow up conservative and un-indoctrinated. Oh, the horror.
This mess will never be corrected from inside the education establishment. Even the best of teachers are slowly converted to defense of "their" profession without seeing that their profession is completely co-opted by forces of collectivism. It rode in on unionism and fairly crappy management of public school systems, but it's a form of communism that is just as willing to sacrifice generations of children as Stalin was willing to starve out resistance to collectivizing farms in Crimea in the 1920's and '30's. For shame.
I think it's safe to say that turning schools toward real education isn't going to happen from top-down direction by politicians, either – a place where lots of conservatives place their hopes. It would be like punching marshmallow fluff: good ideas completely absorbed with no permanent effect. Worse, the puncher's hands will be so grubby afterwards that the rest of his or her agenda will be compromised.
The only fix is competition, and not only from charter schools. There are millions of allies out there who are hoping and wishing for the same change conservatives and other grown-ups are dreaming of. Our first obligation is to teach our children well. Government schools are doing a poorer and poorer job of this key function and parents want control back.
Public (government monopoly) schools don't even want parents to know what they are trying to teach! Nor do they want to teach American history, our Constitution or the Federalist Papers. Probably afraid that too many people grasping the concepts of freedom, limited government and sovereign citizenship, would screw up the socialist tyranny we are enjoying.
But Democrat obfuscation and dumbing-down extends to their own party, not just the public. Right now the "party" is trying to apologize to millions of Bernie Sanders supporters – and to Bernie, himself – for having cheated him and them of any possibility of winning the primary campaigns for the Democrat nomination. The depth of party cynicism has reached a new low.
Somehow, in the age of hacks and data breeches the DNC thought it could keep secret a total favoritism for Hillary Clinton, even as it emailed the plans and tricks back and forth thousands and thousands of times. Among them were ways to denigrate Sanders including, believe it or not, foul questions about his religious/Jewish status to be fed to media interviewers (which sycophants would have asked them, make no mistake.)
Meanwhile, Sanders is attracting millions of people to his (admittedly weird) proposals, and struggling to campaign on low budgets and minimal assistance from "his" party, to which, despite the "Socialist" label he proudly wears in the Senate, he has been completely loyal for decades.
The DNC, suddenly no longer led by double-dealing Debbie Wasserman-Schultz, has been exposed for its duplicity and is attempting to carry on in its Convention as if nothings has changed: Wasserman-Schultz is out and Vice-Chair, Donna Brazile is in. We are to believe that she had nothing whatsoever to do with the evil eMails, no, no, no.
The newly purified DNC can now cheerfully and confidently promote its most pure candidate, ever, who knew nothing at all about any damned eMails that brought ol' Debbie down. Hillary loves Bernie, we all know, and with his support she will usher in a new political age of honest, transparent government, free of taint.
Prudence Leadbetter